Rehmat-e-Shereen
Since 1990
Our story dates back to 1960 when one visionary man named Haji Jan Muhammad started his journey making Khoya (Solid Milk) and Desi Ghee (Butter Oil) from a little town called Shikarpur (a little town in Sindh) grew big and went out to capture the tastebuds of the people of Karachi, Pakistan's largest city. From there he carried out his legacy to all over Pakistan & International markets.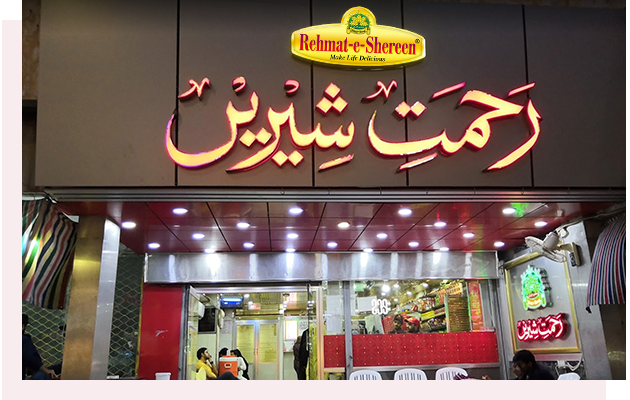 Our International Presence
Today, our products are being patronized by Multinational companies, Modern Hyper Markets and in addition to numerous stores and online shops. Our Packed products with standard specifications and long shelf life for your convenience and easily available in major World Markets and countries like
USA, Canada, Australia, UAE, Hong Kong, United Kingdom.